On 26th May 2022, the second edition of the Building Digital Twin International Congress (BDTIC) was held in Barcelona. The congress was organized by the Building Digital Twin Association and was celebrated at the Association of Surveyors, Technical Architects and Building Engineers of Barcelona. This time, the event was performed in person contrary to the first edition that was totally remote because of the COVID pandemic situation in 2021. Taking advantage of the celebration of the 7th SPHERE Project General Assembly, the Congress could get the participation of the project partners and experts to bring both, the newest advances in the Architecture, Engineering, Construction, Operation, Owners (AECOO)- sector and the status of the SPHERE project which is entering on its last run and will finish next Autumn 2022.
In a very profitable day, the congress developed 4 workshops during the morning dedicated to: Ontology and Semantics, Privacy and Ethics Metrics, Real-Time Simulation and Artificial Intelligence, and Building Digital Twin. These thematic workshops made possible to state how the progress in these research fields can be applied in practical terms, in a sector which requires a huge integration and interoperability of different disciplines which are already disaggregated reducing the optimization not only in the design and construction stages but also in the building and assets management, control, monitoring, maintenance and disposal at the end of the building's life cycle.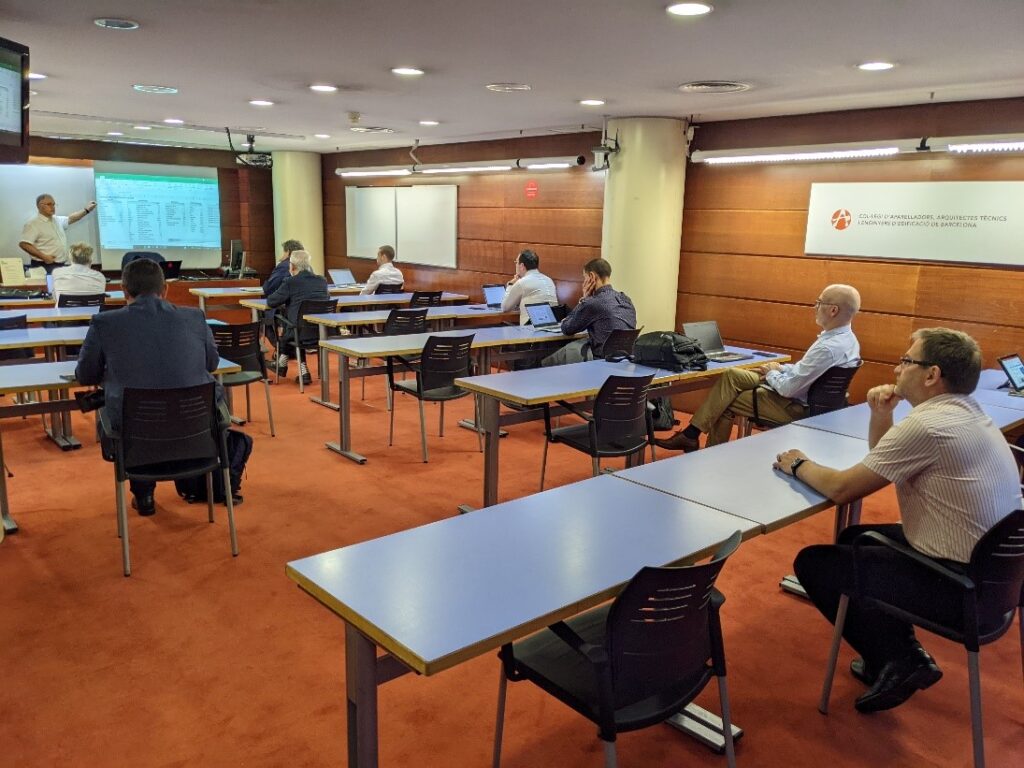 In the afternoon session, 19 keynotes speakers performed 10-minute presentations and a Round Table to address Digital Twin Urban issues, how to connect BDTs with Smart Grids, the simulation process, the use of platforms and the presentation of the SPHERE sister projects to align the different approaches and progress supported by the European Union research and innovation funds. The program and these 19 speakers presented a very fresh and updated knowledge about Building Digital Twins and how the future will be faced by the sector. This session could also be reached remotely in streaming with the collaboration of world experts, who offered never-before-seen presentations about Building Digital Twin.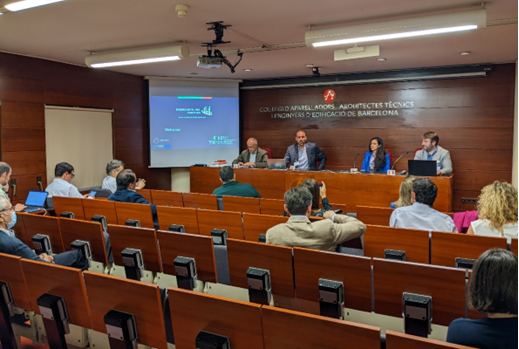 The event was attended by almost 100 people and was reached by 150 people in remote.
During the event, a high-level group of experts participated and exchanged their experience and knowledge. Some of these experts are: Marzia Bolpagni from MACE, Peter Imbrechts from NEANEX, Nicholas Stancioff from Fcubed/LABEEF, Jesús Ángel García Sánchez from INDRA, Rahul Tomar from DigitalTwin Technology GmbH, Klodian Gradeci from SINTEF, among others.
The presentations are available in the BDTIC website: https://buildingdigitaltwin.org/bdtic-2022/