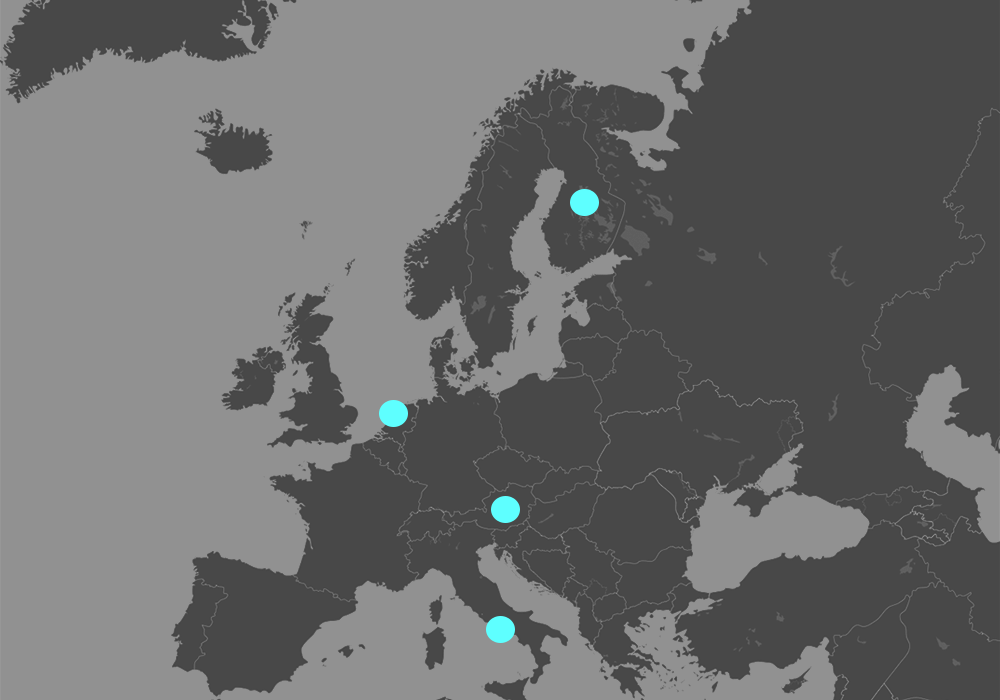 We will provide demonstrations in 2 new buildings and 2 renovation residential buildings in Finland, Austria, Italy, and the Netherlands.
By integrating the platform into the operations of SME contractors, large construction firms, and end-users, we will be able to accurately evaluate performance, obtain real-time feedback, and powerful exploitation.
ERP and Building Automations.
NEANEX App to connect with the ERP.
VCMP Suite for IDDS design and construction.
BIMbots in the BIM Server.
HTML App from VTT will help in IDSS VRM IoT App.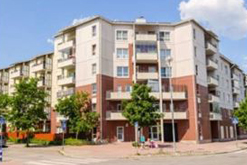 TECHNICAL DESCRIPTION
The pilot will run in parallel with actual HVAC renovation or energy upgrade.
The actual site will be selected from a typical block of flats that were built in the 1970s or '80s among the buildings that are connected with Caverion's 24/7 monitoring system.
Those buildings are typically made from concrete elements, connected with the district heating system and they include a basic level of technics only.
Flat Size: 30 m² or more.
OBJECTIVES
Promote new BIM-based methodologies to control energy consumption as well as the indoor climate in existing residential buildings.
Economic evaluation energy cost reduction. The special focus is on the ESCO type of projects.
Demonstrate simplified information collection from existing residential buildings and use that information as input for BIM.
Enable BIM-based energy analysis for residential renovation projects.
To combine BIM with ERP system and especially with SAP to provide useful BIM connected data for the whole lifecycle of the building.
PARTNERS: CREE BY RHOMBERG
Focus on extensive use of sustainability.
Decision support tool development.
VRM IoT / NEANEX App.
Cloud BEMS.
HTM adoption.
SIL smart tendering.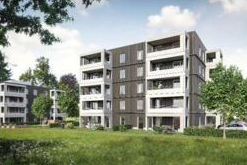 DESCRIPTION
New residential building in prefabricated timber-hybrid construction.
High-quality in terms of energy standard.
Fully networked building with one central control hub Aladin.
Short construction time.
1.300 m² living area. 5 floors. 18 flats.
OBJECTIVES
A systematic approach in construction to achieve faster, easier, and more efficient results.
Modular technology, with standard procedure and cost-efficient prefabrication methods.
Systemized building components build the basis for BIM-based methodologies.
Systematic and integrated planning, lean coordination structures, the consideration of lifecycles and connected devices.
Sustainable building with a reduced carbon footprint compared to conventional building techniques.
Multi-dwelling retrofitting.
H&C and renewables use case.
Advanced use of BIM.
BIMBots.
VRM IoT / NEANEX App.
Cloud BEMS.
Smart tendering for retrofitting.

DESCRIPTION
The demo site is located in Vasto (Abruzzo region) is under construction.
A residential building with 2 underground floors and 4 above-ground floors.
The actual single housing block contains 11 apartments and 20 garages. The future housing block after the refurbishment operation will contain 17 apartments and 18 garages.
The dwelling is made of a reinforced concrete frame with reinforced concrete and hollow titles mixed floor.
OBJECTIVES
Promote new BIM-based methodologies.
Reduce construction time and costs of at least 15% compared to the current situation.
Improve integration of the design, manufacturing, construction, and maintenance operations in every stage of the buildings' lifecycle.
Control and reduce the gap between predicted and real energy consumption in a residential building
NEANEX App.
BlockChain App to sign smart contracts.
BIMBots.
Cloud EIRs.
HVAC, Roof, floor & façade elements.
Ekodenge App for KPIs.
VCMP VRM IoT.
Enerit BEMS.
Big data analytics algorithms.
DESCRIPTION
Energy neutral new row dwelling, including the energy used by household appliances.
HVAC: heat pump, heat recovery ventilation system, PV system.
Insulation: very high due to a very airtight building envelope.
The actual site will be a new housing project in the Netherlands.
The dwelling will be built with concrete elements and prefabricated installations, roof, and façade.
OBJECTIVES
Smart tendering of prefabricated modular building and installation systems directly to manufacturers, reducing costs and construction time by 15% as well as construction mistakes.
Economic evaluation energy cost reduction. Special focus is on performance guarantee.
Realizing BIMBOTS facilitating modular construction elements.
Validating self-learning BIMBOTS for energy demand prediction, IEQ analyses.