The Sphere consortium kicked off this week by hosting its 5th General Assembly. From Monday 19 April to Wednesday 21 April, partners gathered virtually for three days of discussions on project updates and our most recent advances.
The meeting had two highlights. On the first day, attention was centred on talking about the SPHERE Ecosystem: its current IT Landscape, API and Ontology. The second day was focused on the different SPHERE tools presentations from WP4 and WP5 which will soon be tested.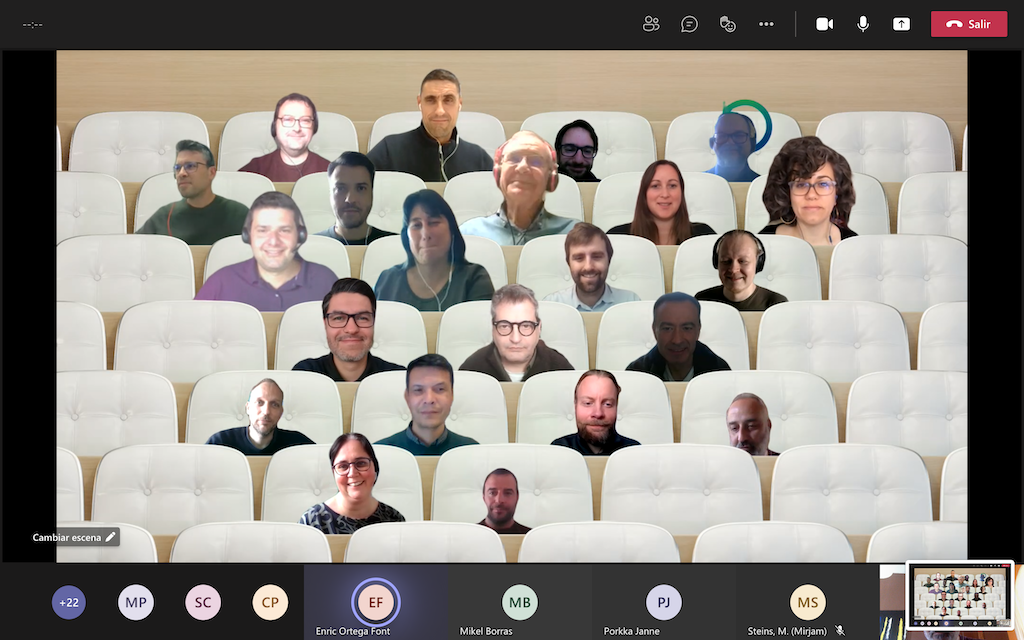 Partners VTT, Neanex and IDP took the lead on the discussion on ontology, API and IT landscape-interface agreements. Ontology was at the centre of the conversation, as it is a cornerstone to construct our Digital Twin Environment. A common ontology is what allows to have a shared concept within any domain of knowledge. In the case of SPHERE, it affects how the platform is being designed and how our different partners work together. As our platform gathers different tools, a basic requirement is establishing functional interface agreements among all the apps to allow them to correctly communicate, send and/or receive data, control with whom and when, among many other parameters. This requires the implementation of a machine-readable formal language that, combined with logics, can be shared in a community and is independent of implementations. Ultimately, this will allow clear and simple interoperability of the digital services, be it legal, organisational, semantic or technical, that will be made available through our PaaS (Platform as a Service) platform.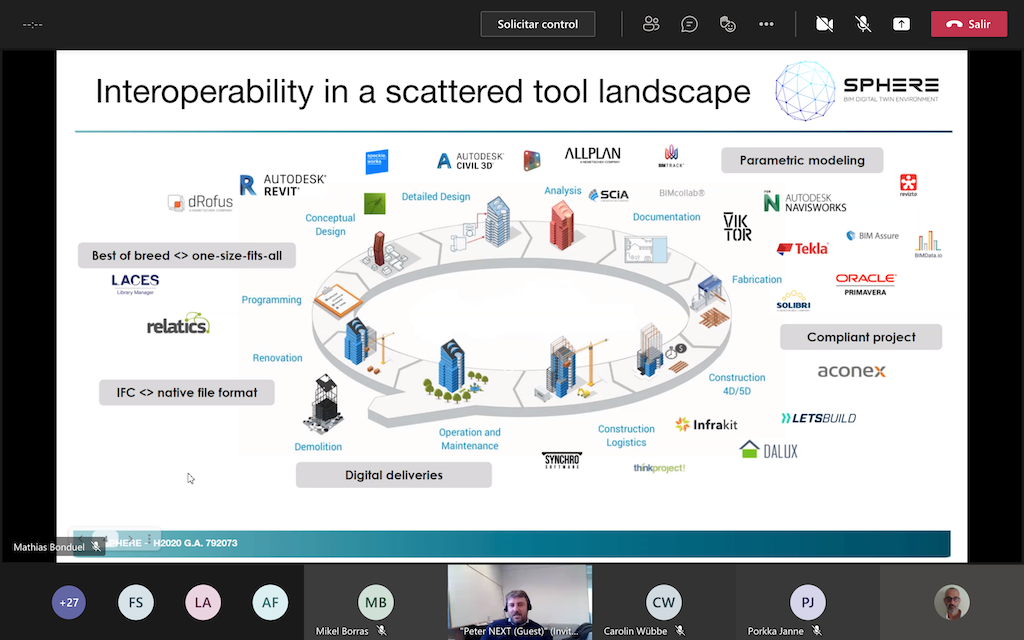 With regards to tools, partners were able to do a short presentation of each one of the 15 tools that are currently being developed to better understand their purpose and how it will help SPHERE achieve its goals of boosting building's energy performance and reduce cost throughout its lifecycle. These tools will soon be tested and, as we reviewed their interfaces, priorities were set to establish whether some tools will be demonstrated in a virtual pilot if no demonstration site is suitable. Integration of the tools will be specified according to different levels: backend integration, link to application GUI, API based integration, the functionality needed from SPHERE and no integration. Usability was also taken into account as an essential feature for any optimal development and similarly, any updates on the digital twin architecture have to be considered.
The afternoon of the second days featured the BDTA General Assembly 2021. The BDTA or Building Digital Twin Association was formed last May under the umbrella of the SPHERE project to promote the adoption of Digital Twins in the construction sector. During this session, partners were able to review the budget for the 2021 activities and receive an update on SPHERE tasks related to the BDTA and the progress related to our second white paper and our upcoming congress organised as a joint activity with the Barcelona BIM Summit.
The third and last day was a shorter one, as the conversations shifted to the market and communication work packages and reviewing more project management-oriented issues. All in all, it was a fruitful three-day meeting, where significant progress was made regarding our platform. We now start the next six months looking forward to the work ahead and hoping that, our next meeting might be face to face!