As part of the activities carried out during the last general assembly we had the opportunity to visit on the 19th October the Allégra building in Luxembourg. The building was build by CREE Buildings and is currently owned and managed by Compagnie De Construction Luxembourgeoise (CDCL). Project Manager Quentin De Man guided us on the tour to the building.
It is a fantastic building with two staggered but connected units. Covered outdoor terraces are created by a set of cantilevers. The building has three basement levels and four above ground levels. It includes office space on the upper floors, a multi-purpose area on the ground floor, a fitness room and an underground car park.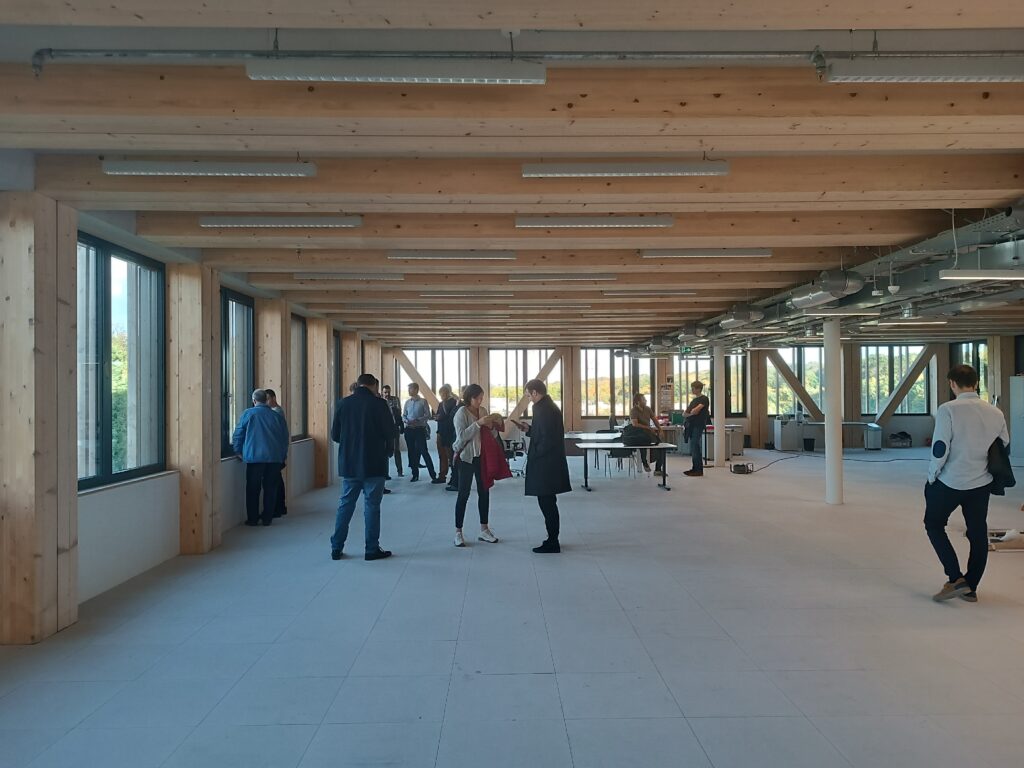 What makes this project unusual is that it is built according to an innovative concept, the CREE system, which makes it possible to assemble prefabricated wood–concrete modules around a concrete core that ensures stability and houses the staircases and lift shafts. These elements are produced in a factory under optimum conditions, protected from the weather and temperature changes. Once prefabricated, they are numbered and transported by truck to the construction site. They are then put in place with the help of a crane and a few workers. For the exterior walls, for example, this means that the modules delivered include the exterior cladding, insulation, interior wall and window in one block.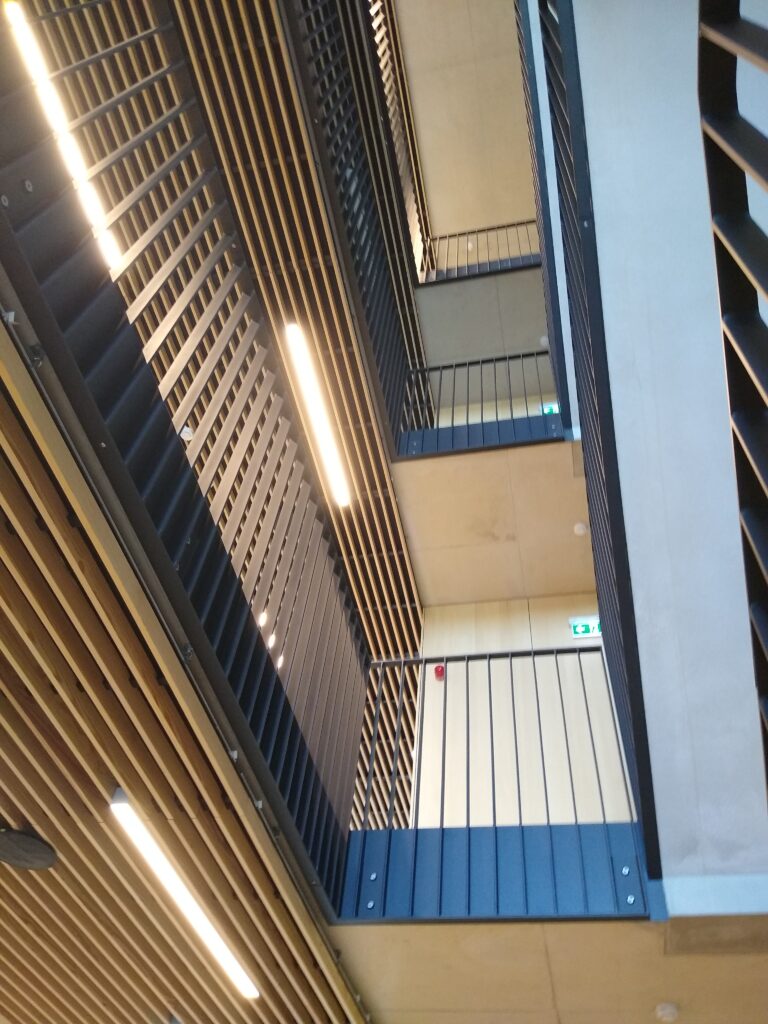 The building is heated by heat pumps fed by 90m-deep geothermal boreholes. Internally the cooling and heating is integrated to thermally activated concrete slabs. A photovoltaic installation on the roof with an estimated production of 27,000 kWh per year. Allegra building  has been built to Nearly Zero Energy Building standard (nZEB) and EPC Class A and BREEAM "Very Good" certification.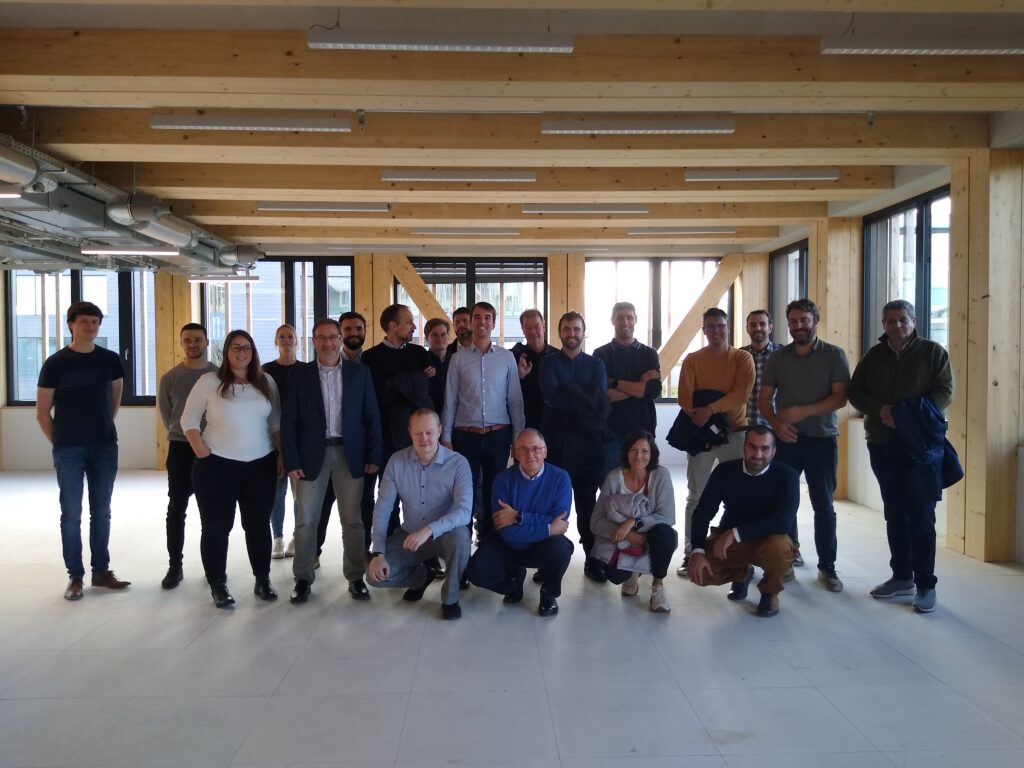 The building benefits from an intelligent BMS system, which has been linked to the SPHERE's platform as part of the research project. This intelligent management of the building will make it possible to reduce loads as much as possible, while remotely managing certain functions and detecting any anomalies.
The following tools and services have been integrated as part of the pilot project:
-iESD_E
-CEAT
-EnMS
-Flink2Go
-Blockchain Technology
-Neanex Portal
-IDP DTwin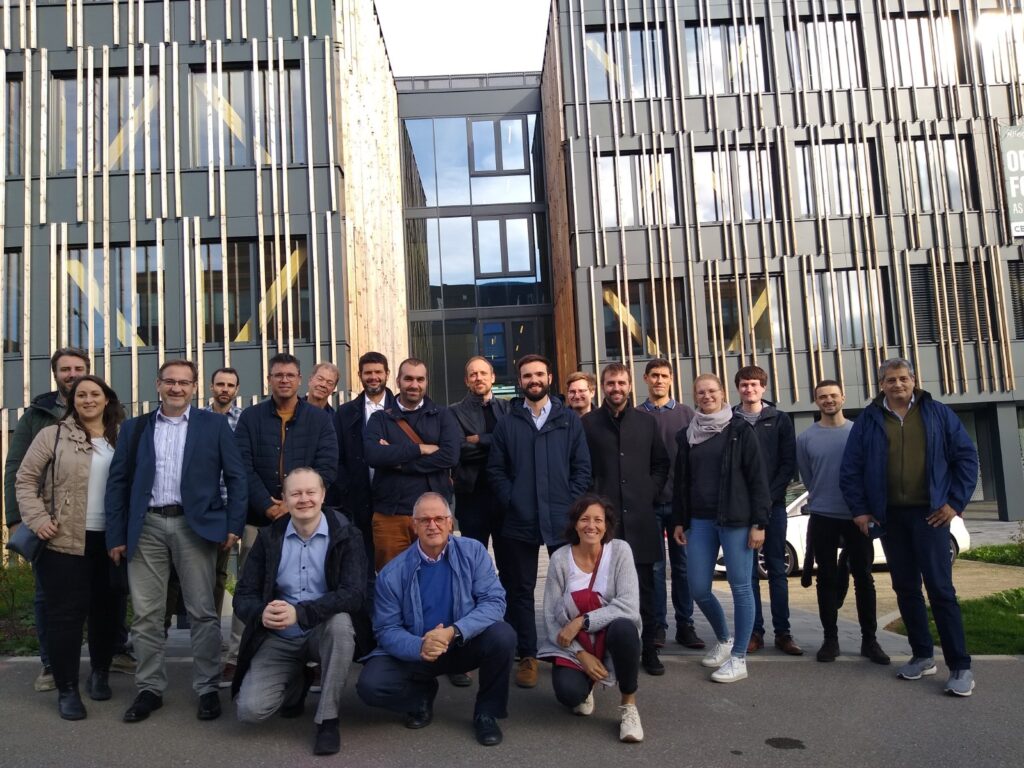 We just like to publicly thanks to CREE and CDCL for the opportunity to visit such a fantastic building.